Zarog's Crown
Zarog's Crown
Discover a Legendary minion. Summon two copies of it.

Zarog's Crown is an uncollectible neutral spell card, from the Kobolds & Catacombs set. It can be generated by Marin the Fox's Master Chest or Heistbaron Togwaggle.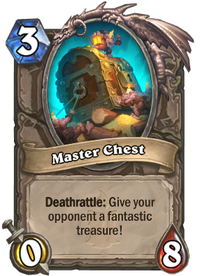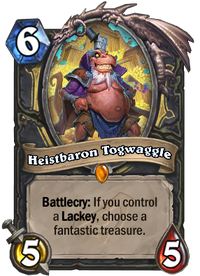 Zarog's Crown is unique to Hearthstone. It is not known who or what "Zarog" is.