V-07-TR-0N
V-07-TR-0N
Charge
Mega-Windfury
V-07-TR-0N is an uncollectible legendary neutral minion card, from the Goblins vs Gnomes set. It is summoned through Mimiron's Head's triggered effect.
For more information, see Mimiron's Head.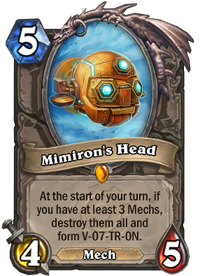 Summon

Bask in the glory of the V-07-TR-0N!
Attack

Mega thrusters are go!
Death

My invention!
V-07-TR-0N is the fourth stage of the fight against Mimiron in Ulduar. It is in turn is a reference to Voltron,[1] a cartoon series featuring a number of robots which could combine to form a huge "Super Robot". This inspiration was later referenced heavily with the introduction of the animation for Mimiron's Head's triggered effect.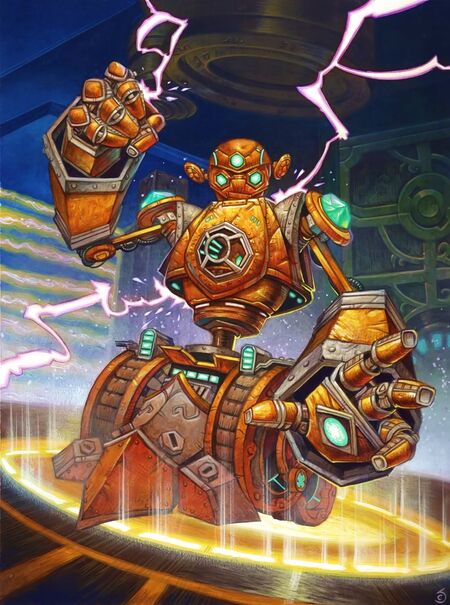 Unknown Patch: Italicized text removed.

Previously: Charge, Mega-Windfury (Can attack four times each turn).

Patch 2.0.0.7234 (2014-12-04): Added.