Upgrade!
Regular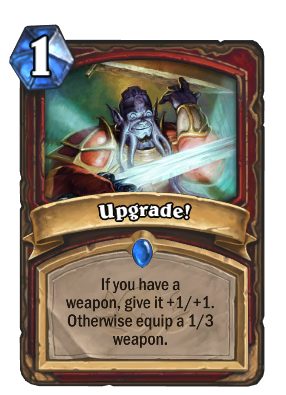 Gold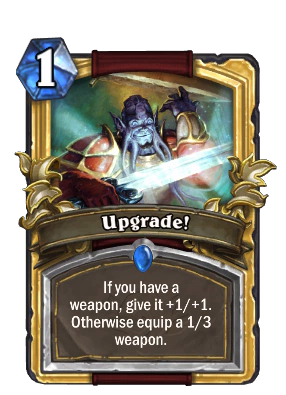 If you have a weapon, give it +1/+1. Otherwise equip a 1/3 weapon.
Flavor text
Easily worth 50 DKP.
External links
This is the Classic format version of Upgrade!, a rare warrior spell card.
For more information, see the original version.
Other versions
How to get
Equipped weapons
Strategy
Note: This section contains strategies that are only relevant to the Classic format.
Patch changes