Roblox: DeepWoken - The Loop
Play Sound
The tuskarr are a walrus-like race found in Northrend. A peaceful race of fishermen and sailors, the tuskarr have nonetheless fought their share of battles against the kvaldir and the gorloc, arctic cousins of the murlocs.
The first tuskarr were added to Hearthstone with The Grand Tournament.
Lore
[
]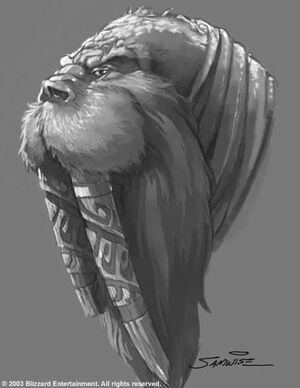 This section uses content from Wowpedia.
Cards
[
]
Tuskarr
Name

/ Desc

Rarity
Type
Subtype
Class
Cost
Atk
HP
Description
Meanstreet Marshal
Epic
Minion
General
Paladin
1
1
2
Deathrattle: If this minion has 2 or more Attack, draw a card.
Soup Vendor
Rare
Minion
General
Any
2
1
4
Whenever you restore 3 or more Health to your hero, draw a card.
Tuskarr Fisherman
Common
Minion
General
Any
2
2
3
Battlecry: Give a friendly minion Spell Damage +1.
Blubber Baron
Epic
Minion
General
Any
3
1
1
Whenever you summon a Battlecry minion while this is in your hand, gain +1/+1.
[[|Traveling Merchant]]
Common
MINION
None
3
2
Tuskarr Totemic
Common
Minion
General
Shaman
3
3
2
Battlecry: Summon a random basic Totem.
Refreshment Vendor
Common
Minion
General
Any
4
3
5
Battlecry: Restore 4 Health to each hero.
Tuskarr Jouster
Rare
Minion
General
Paladin
5
5
5
Battlecry: Reveal a minion in each deck. If yours costs more, restore 7 Health to your hero.
Showing all 8 cards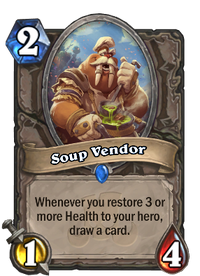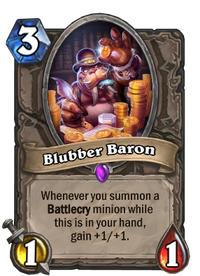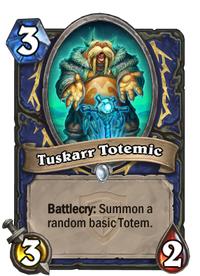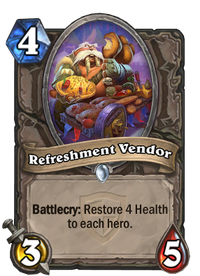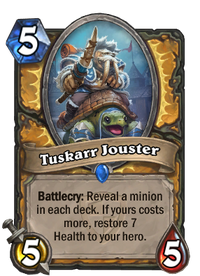 Tuskarr art
Name

/ Desc

Rarity
Type
Subtype
Class
Cost
Atk
HP
Description
Cryostasis
Epic
Spell
Frost
Shaman
2
Give a minion +3/+3 and Freeze it.
Showing the only card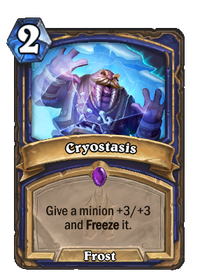 Card art
Races Native to Azeroth

Elves

Titan-forged

Nature

Other

Races Alien to Azeroth

Void

Demons

Other

Undead
Miscellaneous