"Trigger Deathrattle" is an unofficial term used to refer to cards that can activate a friendly minion's Deathrattle.
While no official keyword is used to denote the ability, precisely the same text is found on five cards: Trigger a friendly minion's Deathrattle (effect)
Notes
[
]
Cards
[
]
Name

/ Desc

Rarity
Type
Subtype
Class
Cost
Atk
HP
Description
Sketchy Information
Rare
Spell
General
ROGUE
3
Draw a Deathrattle card
that costs (4) or less.
Trigger its Deathrattle.
Showing the only card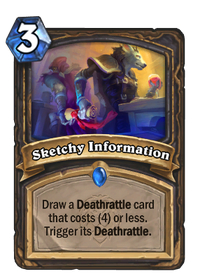 Wild format
This section concerns content exclusive to Wild format.
Name

/ Desc

Rarity
Type
Subtype
Class
Cost
Atk
HP
Description
Play Dead
Common
Spell
General
Hunter
1
Trigger a friendly minion's Deathrattle.
Feign Death
Epic
Spell
General
Hunter
2
Trigger all Deathrattles on your minions.
Fireworks Tech
Rare
Minion
General
Hunter
2
2
1
Battlecry: Give a friendly Mech +1/+1. If it has Deathrattle, trigger it.
Necrium Blade
Rare
Weapon
Rogue
3
3
2
Deathrattle: Trigger the Deathrattle of a random friendly minion.
Nine Lives
Epic
Spell
General
Hunter
3
Discover a friendly Deathrattle minion that died this game. Also trigger its Deathrattle.
Terrorscale Stalker
Rare
Minion
General
Hunter
3
3
3
Battlecry: Trigger a friendly minion's Deathrattle.
Spiritsinger Umbra
Legendary
Minion
General
Any
4
3
4
After you summon a minion, trigger its Deathrattle effect.
Necrium Vial
Epic
Spell
Shadow
Rogue
5
Trigger a friendly minion's Deathrattle twice.
Princess Huhuran
Legendary
Minion
Beast
Hunter
5
6
5
Battlecry: Trigger a friendly minion's Deathrattle.
Oblivitron
Legendary
Minion
Mech
Hunter
6
3
4
Deathrattle: Summon a Mech from your hand and trigger its Deathrattle.
Showing all 10 cards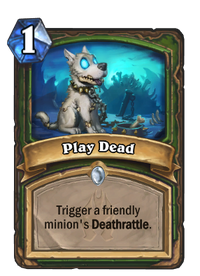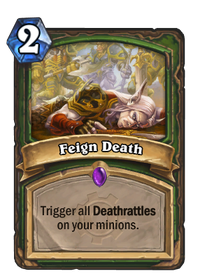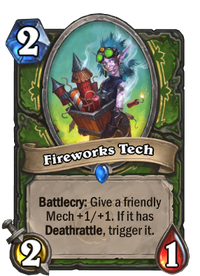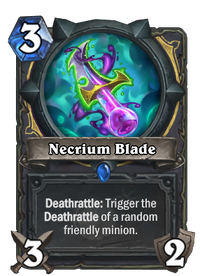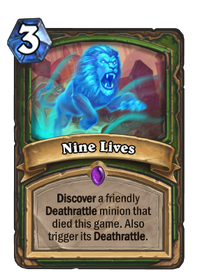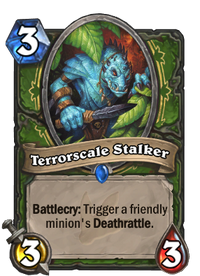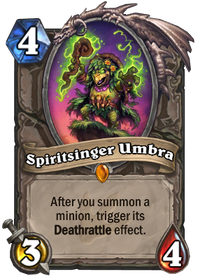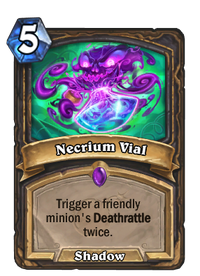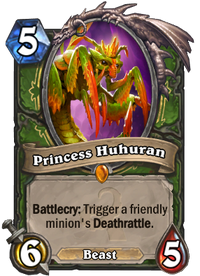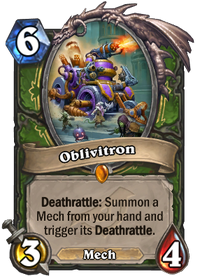 Patch changes
[
]