No Man's Sky Update - The Loop
Play Sound
Too Many Portals! is a Tavern Brawl. It made its debut on July 29, 2015.
History
[
]
| Tavern Brawl | Start | End |
| --- | --- | --- |
| 7 | July 29, 2015 | August 3, 2015 |
| 14 | September 16, 2015 | September 21, 2015 |
| 43 | April 6, 2016 | April 11, 2016 |
| 169 | September 5, 2018 | September 10, 2018 |
Additionally, Too Many Portals! was one of nine Tavern Brawls featured as part of the 100th Brawl, A Cavalcade of Brawls!. Its mechanics were used by, of course, the mage class.
Overview
[
]
This Tavern Brawl sees players doing battle with special pre-made decks, each teeming with Unstable Portals. Players can choose any class, with each match generating a unique deck filled with 7 randomly selected spells for that class, and 23 Unstable Portals.
Strategy
[
]
The random nature of this Brawl makes it necessary to develop strategy on the fly, making versatility more valuable than preplanned combos. The randomness of the opponent's deck reinforces this, since it is not possible to predict what cards they will possess, or, to a large degree, put into play. The random selection of options often forces less than desirable plays, since the player is usually lacking ideal cards for the situation. This lack of stability is moderated somewhat by the fact that the opponent is suffering under the same conditions, but can lead to some extraordinary plays and strong swings during matches.
Mana Wyrm,
Sorcerer's Apprentice and
Archmage Antonidas are very valuable thanks to their synergy with spells, while Troggs (especially
Troggzor the Earthinator) and
Loatheb help to discourage your opponent from using Portals, potentially costing them significant momentum. On the other hand,
Millhouse Manastorm is a suicidal play since it allows your opponent to play all spells in hand for free, granting them the opportunity to command significant board presence.
While it is entirely possible for all classes to achieve come-from-behind wins and consistent performance, several classes do deserve slightly more consideration. Any class that has access to draw options is worth considering, as it's possible to exhaust one's hand quickly if too many random minions are dropped, making it harder to mount a comeback. Mage benefits from having vital class spells for removing enemy minions, in addition to
Arcane Intellect.
Mirror Image can help to copy powerful minions but can be easily played around if the opponent has cheap minions in hand to trigger the secret.
Effigy can also be a strong play since it uses the destroyed minion's original cost, providing even more value from a minion that cost 3 mana or more.
Lore
[
]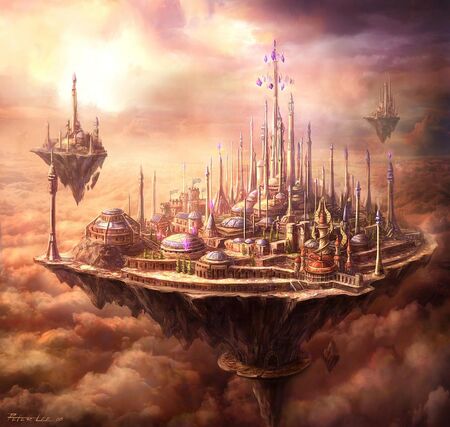 Dalaran is a magical city and centre for arcane study. Previously permitting members of both factions within its walls, the city is now a stronghold of the Alliance. Previous leaders of Dalaran's high council, the Council of the Six, include
Jaina Proudmoore,
Rhonin and
Archmage Antonidas.
With magic use widespread and well-honed, the city is known among adventurers for its variety of portals, allowing instantaneous travel to locations across Azeroth. According to this Brawl's description, this time the portal-openers of Dalaran have gone a little too far.

This section uses content from Wowpedia.
Trivia
[
]
This Brawl is strongly reminiscent of the Blackrock Mountain's mage Class Challenge, featuring a deck made entirely of Unstable Portals.
On the day this Brawl was meant to be debuted, Showdown at Blackrock Mountain was mistakenly featured in its place as the seventh Tavern Brawl. This sparked widespread complaint from players, who assumed this to be the intended Brawl. Too Many Portals!, replaced it around an hour later, but not until numerous players had played and won matches in the former Brawl, earning their weekly card pack. Zeriyah remarked, "Sometimes when you play with dimensional space, the wrong Tavern Brawl gets sucked through the portal. Whoops."[1]
Gallery
[
]
References
[
]
| | Tavern Brawls |
| --- | --- |
| Constructed | |
| Randomized | |
| Premade | |
| Brawliseum | |
| Cooperative | |
| Single-player | |
| Fireside Brawls | |