Salty Dog
Salty Dog
| | |
| --- | --- |
| Set: | Goblins vs Gnomes |
| Type: | Minion |
| Minion type: | Pirate |
| Rarity: | Common |
| Cost: | 5 |
| Attack: | 7 |
| Health: | 4 |
| Artist: | Alex Horley Orlandelli |
He's recently recovered from being a "scurvy dog."
Salty Dog is a common neutral minion card, from the Goblins vs Gnomes set.
Salty Dog can be obtained through Goblins vs Gnomes card packs, or through crafting.
| Card | Crafting cost | Disenchanting |
| --- | --- | --- |
| Salty Dog | 40 | 5 |
| Golden Salty Dog | 400 | 50 |
Fragile and lacking synergy with other Pirates, Salty Dog is strongest as a direct attacker backed up by a weapon to clear away minions. His primary use is as a target for Captain's Parrot in Arena.
Salty Dog's 7 Attack makes him vulnerable to Big Game Hunter, and his Pirate tag makes him susceptible to Golakka Crawler. However, given his relatively expendable quality, it may be preferable for the opponent to use their removal on the Salty Dog, thus leaving the player free to play more critical 7+ Attack minions such as Dr. Boom.
Summon

Get back ya scurvy dogs!
Attack

Let's get salty!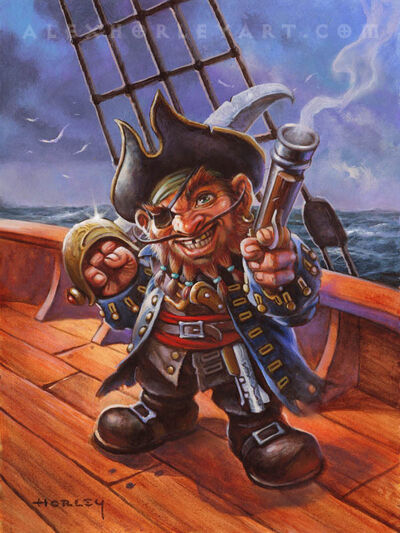 Patch 2.0.0.7234 (2014-12-04): Added.