No Man's Sky Update - The Loop
Play Sound
Hearthstone is divided into four geographical regions: Americas, Europe, Asia / Asia-Pacific, and China. Each country that Hearthstone is available to play in is assigned to one of these regions. Each player by default uses their Battle.net account home region,[1] but can choose to play Hearthstone in other regions if they wish, with the exception of China, which is administered by Chinese company NetEase rather than Blizzard Entertainment itself.[2][3]
Players can choose their region through the Battle.net launcher, by selecting an option from the drop-down list above the 'Play' button, before launching the game itself. However, players' card collections and game progress are unique to each region, and it is not possible to transfer cards to other regions, meaning that players wishing to try a new region will have to start building a new collection from scratch for that region.
Official tournament regions
[
]
Main article: Tournaments
Official Hearthstone tournaments such as Hearthstone Grandmasters and the Hearthstone Masters Tours associate particular countries with the regions "Americas", "Europe", and "Asia-Pacific".[4] These tournaments take into account a player's country to determine whether the player is eligible to participate in the competition and which region the player will represent.
Americas
[
]
The Americas region consists of the following countries:[4]
Argentina
Belize
Bolivia
Brazil
Canada
Chile
Colombia
Costa Rica
Ecuador
El Salvador
Guatemala
Honduras
Jamaica
Mexico
Nicaragua
Paraguay
Peru
Puerto Rico
United States
Uruguay
Venezuela
Europe
[
]
The Europe region consists of the following countries:[4]
Algeria
Austria
Bahrain
Belarus
Belgium
Bulgaria
Croatia
Czech Republic
Denmark
Egypt
Estonia
Finland
France
Germany
Greece
Hungary
Iceland
Iraq
Ireland
Israel
Italy
Jordan
Kazakhstan
Kuwait
Latvia
Lebanon
Libya
Lithuania
Luxembourg
Malta
Morocco
Netherlands
Norway
Oman
Poland
Portugal
Romania
Russia
Serbia
Slovakia
Slovenia
Kingdom of Saudi Arabia
South Africa
Spain
State of Qatar
Sweden
Switzerland
Tunisia
Turkey
Ukraine
United Arab Emirates
United Kingdom
Asia-Pacific
[
]
The Asia-Pacific region consists of the following countries:[4]
Australia
Hong Kong (SAR)
India
Indonesia
Japan
Macau (SAR)
Malaysia
New Zealand
Singapore
South Korea
Taiwan
Thailand
The Philippines
Vietnam
China
[
]
Tournaments and programs in China are governed by their own special structure and rules published on their official Chinese Hearthstone website: hs.blizzard.cn/home
Global Play
[
]
Blizzard Global Play allows players to connect to game servers in regions outside their own. By default, the player plays in their home region, which is determined by the country of residence registered to the player's Blizzard account.[5]
Each region effectively holds a separate version of the player's Hearthstone profile, with its own collection, quests, heroes, and friends list. However, players cannot trade or transfer any of these details between regions.[5] Players are able to maintain a separate profile in each region; switching regions will not delete collections and other details held in other regions.
Players from the Americas, Europe, and Asia regions are unable to select the China region for play.
Americas
[
]
Global Play regions for the Americas include:[5]
North America
Latin America
South America
Australia
New Zealand
Europe
[
]
Global Play regions for Europe include:[5]
European Union
Eastern Europe
Russia
Africa
The Middle East
Asia
[
]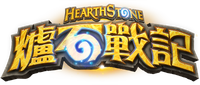 Global Play regions for Asia include:[5]
Hong Kong
Macau
South Korea
Taiwan
China
[
]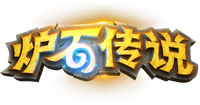 The China region serves players with Battle.net accounts registered in China. Due to economic arrangements and regulations, Chinese and non-Chinese accounts cannot access each others' regions. China's special administrative regions play in the Asia region, not this one.
Cross-region play and collections
[
]
While "Global play" allows players to select which region to play in, the developers have stated that they currently have no plans to merge regions, or allow play across regions, saying "It's not really a latency issue, it's how we interface into Battle.Net, so right now, it's just not possible for us, and there's no plans for it currently."[6] Yong Woo confirmed in November 2015 that playing cross-region matches would not be a simple feature to enable, due to the constraints of the region system.[7]
It was stated in December 2014 that the developers had "no plans" to enable players to use their collections across regions.[8]
Design
[
]
When Hearthstone was designed, the setup of the "Blizzard infrastructure" forced the game to adopt a multi-region system.[7] Additionally, if all players were in one region, weekly maintenance would inevitably fall in the prime time of some part of the world, preventing players from accessing the game.[7]
Trivia
[
]
In 2015 it was decided that for the purposes of the Hearthstone World Championship, Australia and New Zealand would not be included in the Americas region, but instead be included in a new Asia-Pacific region, combining those countries with the regular Asia region. This change only affected eligibility for the Championships and related tournaments, and did not affect live play in any way. Moving forward, official Blizzard tournaments now recognize Australia and New Zealand as part of the Asia-Pacific region.
Patch changes
[
]
Patch 1.0.0.4944 (2014-03-11): You can now connect to other regions (Americas, Europe, Korea, Taiwan) of Hearthstone regardless of the region that is set on your Battle.net account. Account progress and card collections are saved separately per region. This feature will become available once the patch is live in all regions.
References
[
]