Pat Nagle
Regular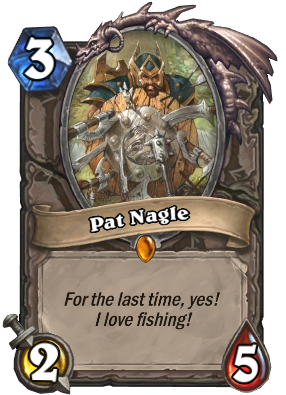 For the last time, yes!  I love fishing!
External links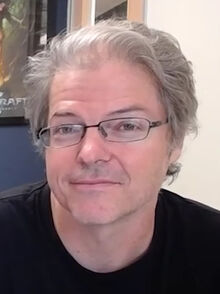 Pat Nagle is a Blizzard employee and designer on Hearthstone, working specifically on Tavern Brawls. Nagle is currently listed in the game's credits as a Strike Team member, reflecting his involvement with the game prior to his work on Tavern Brawls.
Notes
[
]
Nagle has worked on games across the different Blizzard franchises, including World of Warcraft, and the StarCraft and Diablo series.
Nagle works with Dan Emmons designing new Tavern Brawls. According to Ben Brode, the two designers "sit in a room and brainstorm", with additional inspiration from the internet and other team members. The ideas are then playtested and iterated upon with the rest of Team 5.[1][2]
Trivia
[
]
Nagle is perhaps best known as the namesake of Nat Pagle.
Gallery
[
]
References
[
]
External links
[
]
Selected posts