Licensed Adventurer
Licensed Adventurer
| | |
| --- | --- |
| Set: | Galakrond's Awakening |
| Type: | Minion |
| Rarity: | Rare |
| Cost: | 2 |
| Attack: | 3 |
| Health: | 2 |
| Abilities: | Battlecry, Generate |
| Tags: | Quest-related, Sidequest-related, Spell-generating |
| Artist: | Rafael Zanchetin |
Battlecry: If you control a Quest, add a Coin to your hand.
"Just point me in the vague direction of the things you want smashed, and you got yourself a deal!"
Licensed Adventurer is a rare neutral minion card, from the Galakrond's Awakening set.
Two copies of regular Licensed Adventurer are obtained by unlocking Galakrond's Awakening's Chapter 1 of Explorers campaign.
Once the regular version has been obtained, both regular and golden versions can be crafted and disenchanted.
| Card | Crafting cost | Disenchanting |
| --- | --- | --- |
| Licensed Adventurer | 100 | 20 |
| Golden Licensed Adventurer | 800 | 100 |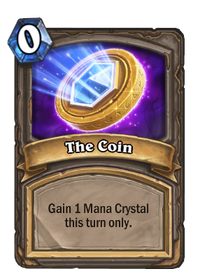 Licensed Adventurer is a great asset to Quest decks, providing a well-statted body and a Coin to help make for the inherent tempo loss playing a Quest causes. It also directly contributes to some Quests, like Raid the Sky Temple and Corrupt the Waters.
An additional coin is also obviously a huge asset for combo decks. For instance in Exodia Mage it can temporarily replace a missing Sorcerer's Apprentice or simply increment Open the Waygate.
One potential use for Licensed Adventurer is playing The Last Kaleidosaur or Making Mummies in an Uther of the Ebon Blade deck, never finishing the quest and simply using the generated Coins to fuel the Four Horsemen one-turn kill with Auctionmaster Beardo.
Summon
Attack
Death