GTA: The Criminal Enterprises - The Loop
Play Sound
Kobold Geomancer
Regular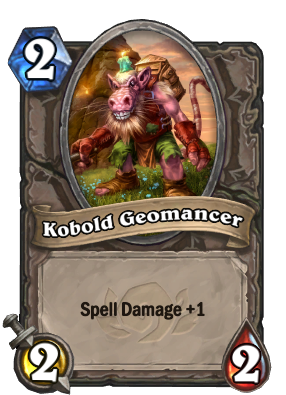 Gold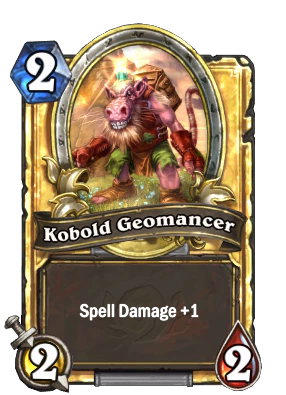 Spell Damage +1
Flavor text
In the old days, Kobolds were the finest candle merchants in the land. Then they got pushed too far...
External links
This is the Classic format version of Kobold Geomancer, a free neutral minion card.
For more information, see the original version.
Other versions
Cargo Query Error: Error 1054: Unknown column 'original_ver' in 'field list' (geo-db-i-master.query.consul.) Function: CargoSQLQuery::run Query: SELECT CONCAT(original_ver) AS `original_ver`,CONCAT(core_ver) AS `core_ver`,CONCAT(classic_ver) AS `classic_ver`,CONCAT(_pageName) AS `pageName`,CONCAT(bg_reg_ver) AS `bg_reg_ver`,TRIM(battlegroundsNormalDbfId) AS `battlegroundsNormalDbfId`,TRIM(battlegroundsPremiumDbfId) AS `battlegroundsPremiumDbfId`,CONCAT(bg_image) AS `bg_image`,CONCAT(image) AS `image`,`hiddentags__full` AS `hiddentags` FROM `cargo__Cards` WHERE data_page="Data:Cards/Kobold Geomancer(464729)" ORDER BY CONCAT(original_ver),CONCAT(core_ver),CONCAT(classic_ver),CONCAT(_pageName),CONCAT(bg_reg_ver) LIMIT 1
How to get
Kobold Geomancer (Classic) is associated with its original version. If you own any copies of it, you can also use them in Classic format.
Strategy
Note: This section contains strategies that are only relevant to the Classic format.

Please add any available information to this section.
Patch changes