Kargal Battlescar
Kargal Battlescar
| | |
| --- | --- |
| Set: | Forged in the Barrens |
| Type: | Minion |
| Rarity: | Legendary |
| Cost: | 7 |
| Attack: | 5 |
| Health: | 5 |
| Abilities: | Battlecry, Summon |
| Artist: | Mike Sass |
Battlecry: Summon a 5/5 Lookout for each Watch Post you've summoned this game.
One if by land, two if by tree.
Kargal Battlescar is a legendary neutral minion card, from the Forged in the Barrens set.
Kargal Battlescar can be obtained through Forged in the Barrens card packs, through crafting, or as an Arena reward.
| Card | Crafting cost | Disenchanting |
| --- | --- | --- |
| Kargal Battlescar | 1600 | 400 |
| Golden Kargal Battlescar | 3200 | 1600 |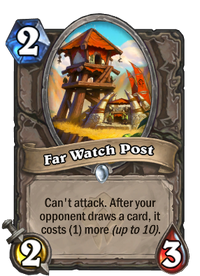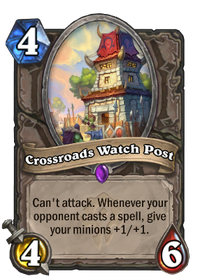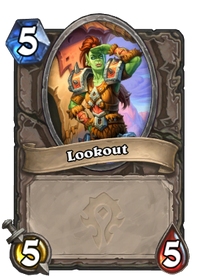 Please add any available information to this section.
Summon

Attack

Death

This section uses content from Wowpedia.
Kargal Battlescar is a level 15 orc quest giver located at Far Watch Post in the Northern Barrens. He defended the Post during the Legion invasions.