Zwick
Regular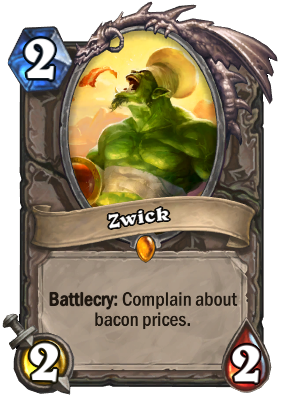 Battlecry:
Complain about bacon prices.
External links
John Zwicker is a Blizzard employee and 3D modeller on the Team 5 Hearthstone development team.[1] He is featured in the credits card of the same name.
Notes
[
]
Battlefields
Zwicker is also responsible for the battlefields' interactive bonus features, or "easter eggs", with the help of Becca Abel and Kyle Harrison[4][5]
Other work
Zwicker creates many of the game's spell effects.[6]
Quotes
[
]
"I get the board from the 2d artist as a finished painting. Then I throw it in Maya and start to lay down basic shapes and project UV's from the games camera angle and then bring that into Unity.
Then, corner by corner, I flush out the details and export again to Unity checking perspective issues and clipping and such. It usually takes me about 4-5 days just for the board itself. Then I get a week or so to do all the clickables, effects and animations."[9]
Card art
[
]
The art for Zwicker's credits card was created by .
Gallery
[
]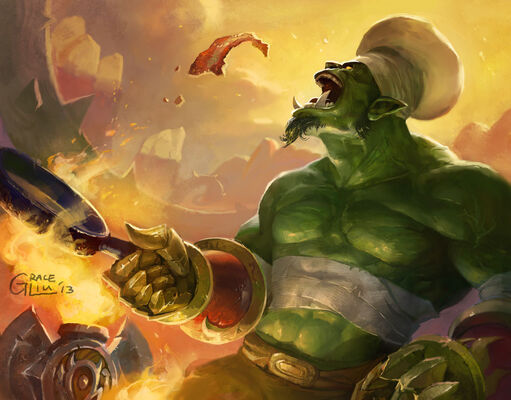 References
[
]
External links
[
]