Infernal
Regular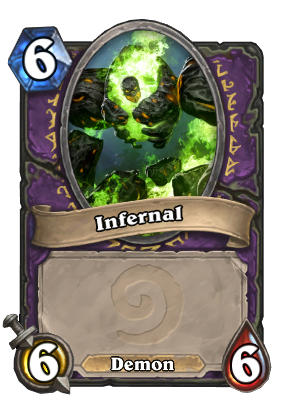 Gold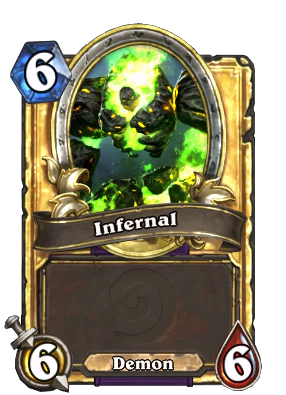 External links
Infernal is an uncollectible warlock minion. It is summoned by using the Hero Power INFERNO!, only available after playing Lord Jaraxxus.
For more information, see Lord Jaraxxus.
Other versions
[
]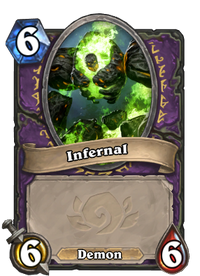 Summoned by
[
]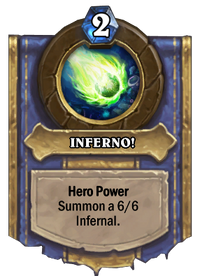 Lore
[
]
Infernals originated in Warcraft III, where the Dread Lord hero class can summon them. The warlock class in World of Warcraft can summon an Infernal minion to temporarily to fight at their command.

This section uses content from Wowpedia.
Trivia
[
]
Despite Infernal's mana cost effectively being 2 due to only being available via the Hero Power, it has a labelled cost of 6, making it a 6/6/6 card.
The artwork for this card comes from the World of Warcraft Trading Card Game "War of the Ancients" series, for the card Blazing Infernal.
Gallery
[
]
Patch changes
[
]