Illidan
Regular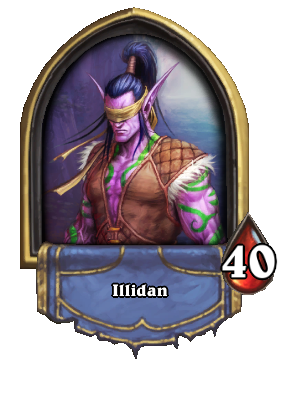 Flavor text
Your brother's demonic powers have changed him, and he's lashing out against his own allies.
External links

It is a part of limited content and does not appear in any other
game modes
.
For other appearances of Illidan Stormrage, see Illidan Stormrage (disambiguation).
Illidan is the third boss in druid's Book of Heroes chapter.
Hero Power
[
]
Equipped weapons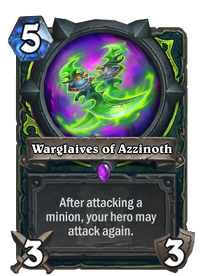 Player's hero
[
]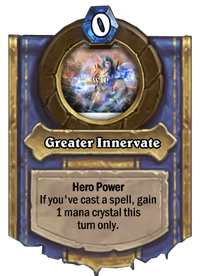 Special cards
[
]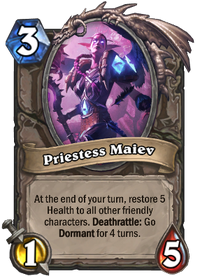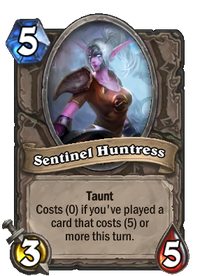 Decks
[
]
The below classes are listed purely for reference, and have no effect on the boss' use of the cards during the battle.
Notes
[
]
Strategy
[
]

Please add any available information to this section.
Dialogue
[
]
Before match
Introduction
Emote Response
Hero Power
Idle
Turn 2
Turn 2
Turn 5
Death
Defeat
Lore
[
]

This section uses content from Wowpedia.
Illidan Stormrage is the first of the demon hunters, the former self-proclaimed Lord of Outland, former ruler of the Black Temple, and the original leader of the Illidari. He is the twin brother of Malfurion Stormrage and was, like his sibling, in love with Tyrande Whisperwind. Though born a night elf and renowned as a powerful sorcerer, Illidan officially betrayed his people as he temporarily sided with the demonic Burning Legion during the War of the Ancients, though his reasons for doing so were noble as he secretly aimed to repel the Legion's invasion. Due to this betrayal, as well as having secretly created a second Well of Eternity after the first one was destroyed at the end of the war, he was dubbed "the Betrayer" and imprisoned in the Barrow Deeps below Mount Hyjal. There, Illidan remained for over 10,000 years, watched over by the warden Maiev Shadowsong and her Watchers.
Trivia
[
]
Gallery
[
]
Patch changes
[
]