(→‎Notes: End-of-match record keeping applies to last-used class.)

Line 10:
Line 10:
 

* Similar to [[Lord Jaraxxus]], playing a hero card will always transform the player into that hero card, regardless of their current class or hero.<ref name="Donais"/><ref>{{tw|https://twitter.com/bdbrode/status/883156614747783170|2017-07-07|Ben Brode}}</ref><ref>{{tw|https://twitter.com/ywoo_dev/status/883150900138721281|2017-07-07|Yong Woo}}</ref><ref>{{tw|https://twitter.com/ywoo_dev/status/883151069332754432|2017-07-07|Yong Woo}}</ref><ref>{{tw|https://twitter.com/ywoo_dev/status/883153722041286656|2017-07-07|Yong Woo}}</ref> For example, a [[Hunter]] who plays [[Deathstalker Rexxar]] will always transform into Deathstalker Rexxar, regardless of whether or not they are using [[Rexxar]] or [[Alleria Windrunner]] as their hero,<ref name="Donais"/> and a [[Priest]] can transform into another class' hero card if they obtain that card from [[Thoughtsteal]] or [[Mind Vision]].<ref>{{Cite web|url=https://www.reddit.com/r/hearthstone/comments/6lx282/auchenai_soulpriest_and_lifesteal_synergy_update/djxjmus/?context=3|title=Puffin on reddit|date=2017-07-08|accessdate=2017-07-26}}</ref>

 

* Similar to [[Lord Jaraxxus]], playing a hero card will always transform the player into that hero card, regardless of their current class or hero.<ref name="Donais"/><ref>{{tw|https://twitter.com/bdbrode/status/883156614747783170|2017-07-07|Ben Brode}}</ref><ref>{{tw|https://twitter.com/ywoo_dev/status/883150900138721281|2017-07-07|Yong Woo}}</ref><ref>{{tw|https://twitter.com/ywoo_dev/status/883151069332754432|2017-07-07|Yong Woo}}</ref><ref>{{tw|https://twitter.com/ywoo_dev/status/883153722041286656|2017-07-07|Yong Woo}}</ref> For example, a [[Hunter]] who plays [[Deathstalker Rexxar]] will always transform into Deathstalker Rexxar, regardless of whether or not they are using [[Rexxar]] or [[Alleria Windrunner]] as their hero,<ref name="Donais"/> and a [[Priest]] can transform into another class' hero card if they obtain that card from [[Thoughtsteal]] or [[Mind Vision]].<ref>{{Cite web|url=https://www.reddit.com/r/hearthstone/comments/6lx282/auchenai_soulpriest_and_lifesteal_synergy_update/djxjmus/?context=3|title=Puffin on reddit|date=2017-07-08|accessdate=2017-07-26}}</ref>

 
 
−

* If a player plays a hero card from a different class, the new class the hero card belongs to will replace the original class for the purposes of mechanics such as [[Discover]].<ref>{{Cite web|url=https://www.reddit.com/r/hearthstone/comments/6oijpb/hearthstone_designers_talk_knights_of_the_frozen/dkhuvn7/?context=3|title=Mike Donais on reddit|date=2017-07-20|accessdate=2017-07-21}}</ref>

+

* If a player plays a hero card from a different class, the new class the hero card belongs to will replace the original class for the purposes of mechanics such as [[Discover]].<ref>{{Cite web|url=https://www.reddit.com/r/hearthstone/comments/6oijpb/hearthstone_designers_talk_knights_of_the_frozen/dkhuvn7/?context=3|title=Mike Donais on reddit|date=2017-07-20|accessdate=2017-07-21}}</ref>

 
 
 

* After transforming their hero with a hero card, the player can still play Hero Power-altering cards such as [[Sir Finley Mrrgglton]], [[Shadowform]], and [[Lord Jaraxxus]] normally. However, as the death knight Hero Powers are not ''starting'' Hero Powers, they cannot be upgraded with [[Justicar Trueheart]].<ref name="Shacknews">{{Cite web|url=http://www.shacknews.com/article/100661/hearthstone-designers-talk-knights-of-the-frozen-throne-hero-cards-rogue-and-more|title=Hearthstone designers talk Knights of the Frozen Throne, Hero Cards, Rogue, and more <nowiki>|</nowiki> Shacknews|author=Ozzie Mejia|date=2017-07-20|accessdate=2017-07-21}}</ref>

 

* After transforming their hero with a hero card, the player can still play Hero Power-altering cards such as [[Sir Finley Mrrgglton]], [[Shadowform]], and [[Lord Jaraxxus]] normally. However, as the death knight Hero Powers are not ''starting'' Hero Powers, they cannot be upgraded with [[Justicar Trueheart]].<ref name="Shacknews">{{Cite web|url=http://www.shacknews.com/article/100661/hearthstone-designers-talk-knights-of-the-frozen-throne-hero-cards-rogue-and-more|title=Hearthstone designers talk Knights of the Frozen Throne, Hero Cards, Rogue, and more <nowiki>|</nowiki> Shacknews|author=Ozzie Mejia|date=2017-07-20|accessdate=2017-07-21}}</ref>
---
Revision as of 16:33, 30 November 2017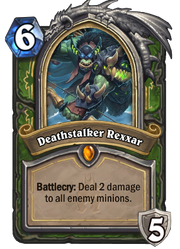 Hero cards are a type of card introduced in the Knights of the Frozen Throne expansion. Upon being played, a hero card will replace the player's hero, give them a small amount of Armor and replace their Hero Power with a new one. However, the player's current and maximum Health remains the same.
Notes
Hero cards
Generated Hero Powers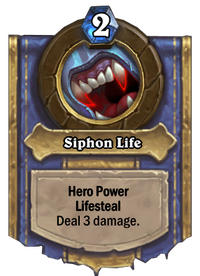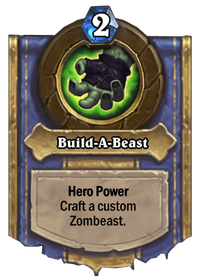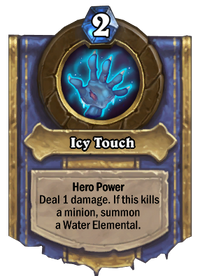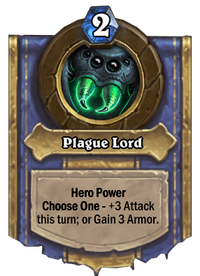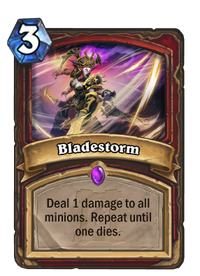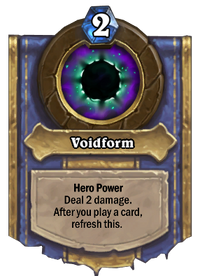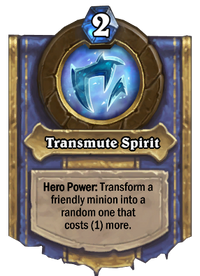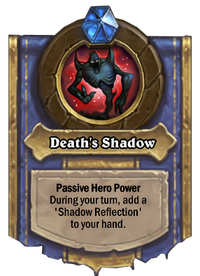 Trivia
While Lord Jaraxxus and Majordomo Executus work similarly to hero cards, they were not reclassified as such due to being slightly different, mainly due to the fact that they set the hero's Health to a predetermined amount rather than retaining the hero's current Health.[15][16]
The Knights of the Frozen Throne death knight hero cards were originally available in the Arena,[13][17][18] but on November 14, 2017, they were removed from the Arena draft pool since "while the Death Knight Hero Cards are exciting and powerful to play, their permanent Hero Power upgrades are hard to combat in a format where answers are limited".[14]
References