Heistbaron Togwaggle
Heistbaron Togwaggle
| | |
| --- | --- |
| Set: | Rise of Shadows |
| Type: | Minion |
| Class: | Rogue |
| Rarity: | Legendary |
| Cost: | 6 |
| Attack: | 5 |
| Health: | 5 |
| Abilities: | Battlecry, Generate |
| Tags: | Battlefield-related, Discover-generating, Lackey-related, Spell-generating, Taunt-generating |
| Artist: | L. Lullabi & K. Turovec |
Battlecry: If you control a Lackey, choose a fantastic treasure.
A staunch ally of Rafaam, at least while the shinies keep flowing.
For Togwaggle's other appearances, see King Togwaggle (disambiguation).
Heistbaron Togwaggle is a legendary rogue minion card, from the Rise of Shadows set.
Heistbaron Togwaggle can be obtained through Rise of Shadows card packs, or through crafting.
| Card | Crafting cost | Disenchanting |
| --- | --- | --- |
| Heistbaron Togwaggle | 1600 | 400 |
| Golden Heistbaron Togwaggle | 3200 | 1600 |
Fantastic Treasure choices
[
edit
|
edit source
]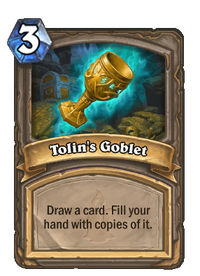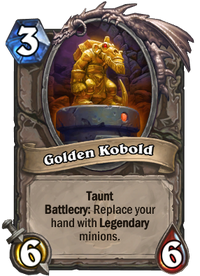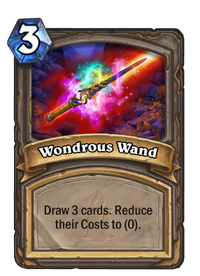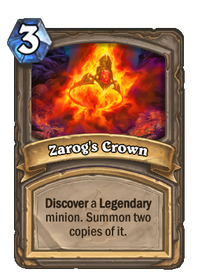 Heistbaron Togwaggle is basically a much more reliable version of Marin the Fox; he costs less, his stats are more efficient, requires much less setup, and most importantly, lets you choose the Treasure. Heistbaron Togwaggle is a highly rewarding card for any deck that runs at least a few Lackeys.
Heistbaron Toggwaggle works especially well with Galakrond, the Nightmare. The Invoke effect provides Lackeys throughout the game and Galakrond's Guile can generate one at will.
The Treasures are undoubtedly powerful, but are very prone to RNG. What Treasure to take depends on what you are looking for:
Summon
Attack
Death
This card represents King Togwaggle as he appears as a member of the League of E.V.I.L.