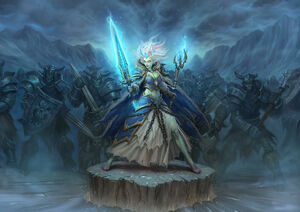 Fire and Ice is a Deck Recipe for mages. It was introduced with the Knights of the Frozen Throne expansion.
Frost Lich Jaina is summoning elementals to do her bidding and is adding a frosty touch. Mix the power of fiery and frosty elementals to burns and freeze your foes.
This deck recipe requires no weapons.