No Man's Sky Update - The Loop
Play Sound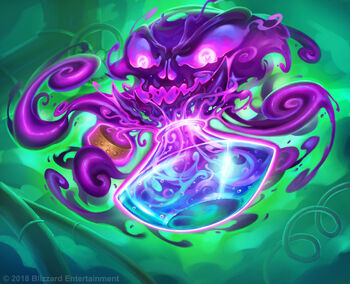 Deathrattle Rogue is a Rogue deck type that aims to overwhelm the opponent with tempo efficient and sticky deathrattle cards.
Deathrattle Rogue is played mainly as a tempo in Standard, using a powerful Deathrattle minion like
Mechanical Whelp or
Anubisath Warbringer to create huge swing turns. In Wild, due to the access of more powerful Deathrattle and Neutral minions,
Unearthed Raptor, and
N'Zoth, the Corruptor, it can be played as a control deck (sometimes referred to as Big Rogue), which can also by hybridized with Jade Rogue. The deck can also be played as a combo deck by using
Malygos copied from
Kobold Illusionist.
Common cards
[
]
The following cards are usually in the deck:
Core cards
[
]
The following cards are played in most or all versions of the deck. As this deck is mainly used in Wild, there are few cards from Standard in the list below:
Optional cards
[
]
The following cards are played more than occasionally, but not always:
Wild cards
[
]
Wild cards that fit well into this deck type: