DIE, INSECTS!
Regular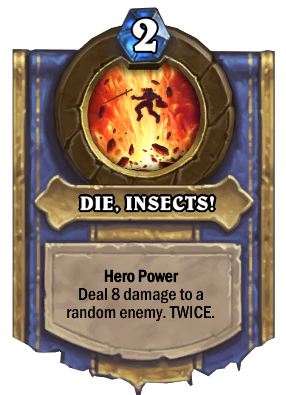 Gold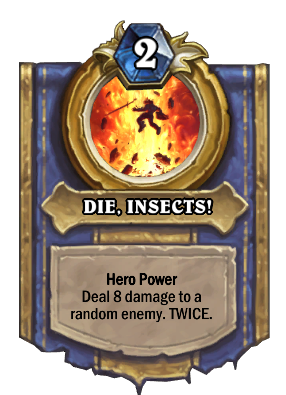 Hero Power
Deal 8 damage to a random enemy. TWICE.
External links
For other cards of the same name, see DIE, INSECT! (disambiguation).
DIE, INSECTS! is a Heroic mode hero power used the Ragnaros the Firelord boss in Blackrock Mountain.
For more information, see Ragnaros the Firelord (encounter).
Bosses
[
]
Artist
[
]
Gallery
[
]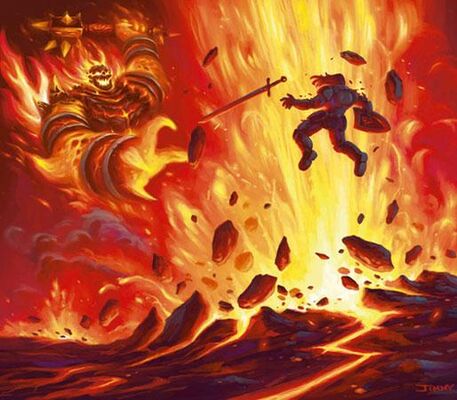 See also
[
]
References
[
]