Clockwork Gnome
Clockwork Gnome
| | |
| --- | --- |
| Set: | Goblins vs Gnomes |
| Type: | Minion |
| Minion type: | Mech |
| Rarity: | Common |
| Cost: | 1 |
| Attack: | 2 |
| Health: | 1 |
| Abilities: | Deathrattle, Generate |
| Tags: | Random, Spare Part-generating, Spell-generating |
| Artist: | Matt Dixon |
Deathrattle: Add a Spare Part card to your hand.
Clockwork gnomes are always asking what time it is.

Clockwork Gnome is a common neutral minion card, from the Goblins vs Gnomes set.
Clockwork Gnome can be obtained through Goblins vs Gnomes card packs, or through crafting.
| Card | Crafting cost | Disenchanting |
| --- | --- | --- |
| Clockwork Gnome | 40 | 5 |
| Golden Clockwork Gnome | 400 | 50 |
Clockwork Gnome provides a lot of value in a Mech synergy deck, as it can provide a turn 1 target for any potential follow-up synergy cards, as well as being played for free alongside Mechwarper. The Spare Part he generates has synergy with tempo cards like Flamewaker and Mana Wyrm, giving him additional use in a Tempo Mage deck. It's also an inexpensive way to contribute to the Journey to Un'Goro Mage Quest, Open the Waygate.
Being a low cost Deathrattle minion means he can work well with Undertaker or Baron Rivendare.
Clockwork Gnome's Deathrattle generates one of the following cards at random.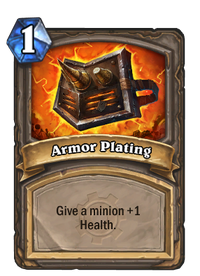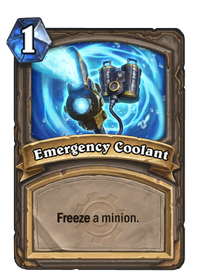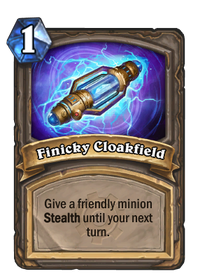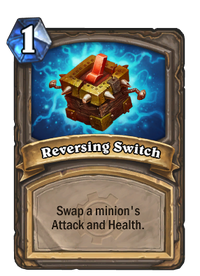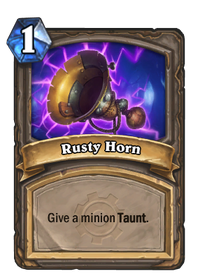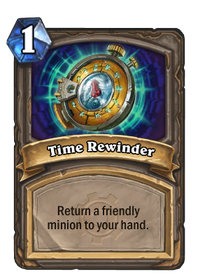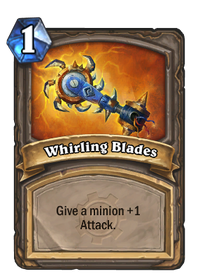 In World of Warcraft, the Clockwork Gnome is a companion, gained through the Archeology profession.
The Pet Journal entry states:
Clockwork gnomes are a type of mechagnome. Judging by its summoning quote, this clockwork gnome appears to be one of those created by Gearmaster Mechazod. After being reassembled, Mechazod sought to "cure" the gnomes of the Curse of Flesh by converting them back into their original clockwork form, in the process creating a clockwork army with which to set about "curing" the rest of the fleshy inhabitants of Azeroth.

This section uses content from Wowpedia.
Patch 2.0.0.7234 (2014-12-04): Added.