Baku the Mooneater
Regular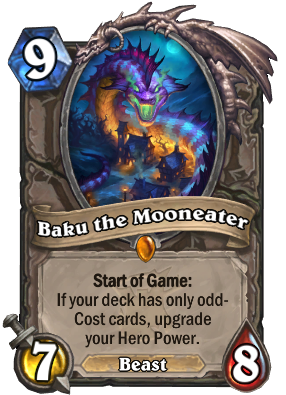 Gold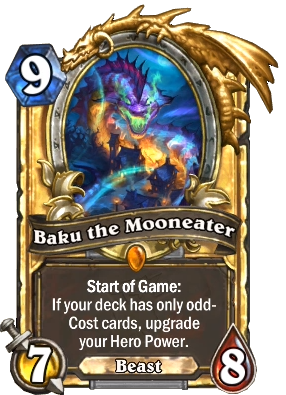 Start of Game:
If your deck has only odd-Cost cards, upgrade your Hero Power.
Flavor text
In her defense, it did look like a cookie.
External links
Baku the Mooneater is a legendary neutral minion card, from The Witchwood set. It was once in the Hall of Fame set from April 4, 2019 to March 30, 2021.
How to get
[
]
Baku the Mooneater can be obtained through The Witchwood card packs, or through crafting.
| Card | Crafting cost | Disenchanting |
| --- | --- | --- |
| Baku the Mooneater | 1600 | 400 |
| Golden Baku the Mooneater | 3200 | 1600 |
Generated Hero Powers
[
]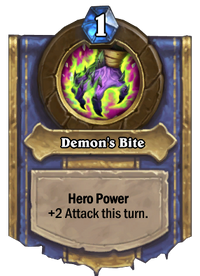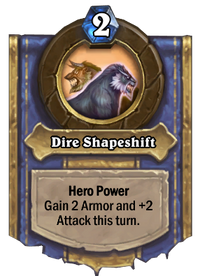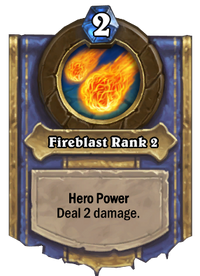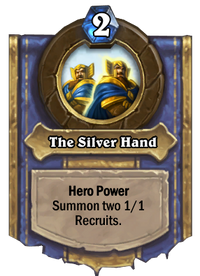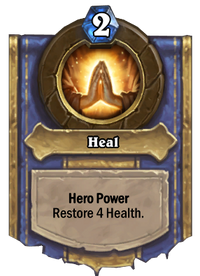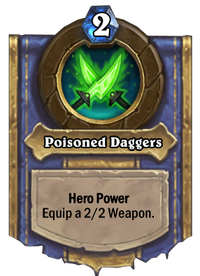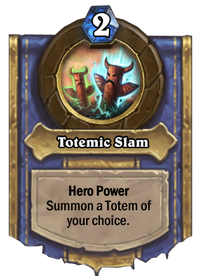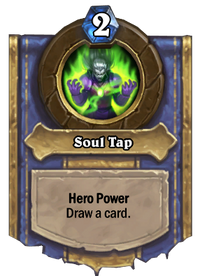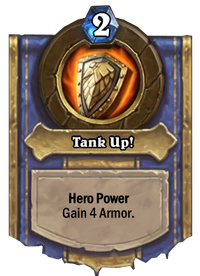 Notes
[
]
Strategy
[
]
Baku provides a very powerful bonus from the start of the game, at the cost of seriously hurting your deck building. Many staple cards cannot be used with Baku. However, it's possible to substitute cards with otherwise worse versions. For example, Gluttonous Ooze can be used instead of Acidic Swamp Ooze and Ironbeak Owl can be used instead of Spellbreaker.
One of the notable downsides of Baku the Mooneater is having to put Baku herself into your deck. As a vanilla 7/8 for 9 mana, Baku is essentially a dead draw, especially so for the more aggressive decks that many of the upgraded Hero Powers support.
Baku's strategy is wildly different for each class.
Quotes
[
]
Summon
Attack
Death
Lore
[
]
The Witchwood's growing influence drives even the redoubtable citizens of Gilneas to fearful flights of fancy. Uneasy townsfolk share bizarre stories of black cats with knowing eyes, and giant moths that peer into windows during the dead of night. Stranger still, they all seem to share the same horrid dream, night after night: a feeling of unspeakable dread as they watch huge, spectral fangs devour the moon.[5]
Baku is unique to Hearthstone. According to Mike Donais: "Hagatha, the witch of the Witchwood awakened the trees and beasts of the woods making them stronger and angrier. Baku the Mooneater is the great worm that is basically her General."[6] Baku has apparently devoured the White Lady, the larger of Azeroth's two moons, leaving only the Blue Child.[7]
No being akin to Baku exists in any our exhaustive records that describe serpents, dragonhawks, dragons, or other scaled, magical creatures. Given that this being has not been seen physically by anyone at all—instead observed solely via shared dream visions—our duty to investigate her nature is clear.
Our arcanists' initial hypothesis is that Baku may in fact be the tormented psyche of a dragon whose physical form is trapped within the bounds of the Witchwood, but outside of physical reality—some kind of dream-dwelling projection of this dragon's mind, warped and twisted by Hagatha's own nightmares.
Whatever the Mooneater's true nature, those who dream of her tend to slowly descend into a fugue state—neither waking nor dreaming—and develop the ability to manifest their will in surprising ways. In brief moments of lucidity, these subjects express a feeling of crushing, unyielding dread, and report seeing a kaleidoscopic serpent coiling and stretching across the horizon, blotting out the sky overhead.[8]
Baku is similar in appearance to a sea serpent. The closest habitat to Gilneas that would contain them would be the Kelp'thar Forest.

This section uses content from Wowpedia.
Sea serpents are large serpents living in the seas of Azeroth. The sea serpents made their first appearance in World of Warcraft: Cataclysm in the Kelp'thar Forest of Vashj'ir. They shouldn't be confused with the gigantic eels that also roam the areas.
Trivia
[
]
Baku is a reference to Bakunawa, a dragon or sea serpent from Philippine mythology who is believed to cause eclipses by attempting to swallow the moon.[6]
Baku's character originated from when Blizzard needed artwork of a giant snake for a different card. The artist sent back art of a large python coiled around a tree, but the outsource manager stated that they'd need a bigger snake than that. The artist, "feeling saucy", responded by sending back artwork of a snake bigger than an entire village, and since Blizzard "needed some badass art for Genn's Odd-nemesis", the artwork ended up being promoted from a generic card to a legendary in the form of Baku the Mooneater.[7]
At the onset of the Year of the Dragon, Baku joined Genn Greymane, Black Cat, Glitter Moth, Gloom Stag, and Murkspark Eel as the first non-Classic cards to rotate into the Hall of Fame.

They are also the first and only so far to rotate a year early.
Gallery
[
]
Patch changes
[
]
Commentary: Baku and Genn are powerful cards that have promoted new strategies since their introduction in the metagame. Those strategies have been more prevalent than we'd intended in Standard, and we felt that they might end up overshadowing what we're going to introduce in the Year of the Dragon. In order for set rotation to breathe new life into Standard and maintain overall health of the ladder, we are rotating Baku and Genn into the Hall of Fame a year earlier than normal.
References
[
]