Aldor Truthseeker
Aldor Truthseeker
| | |
| --- | --- |
| Set: | Ashes of Outland |
| Type: | Minion |
| Class: | Paladin |
| Rarity: | Rare |
| Cost: | 5 |
| Attack: | 4 |
| Health: | 6 |
| Abilities: | Battlecry, Increment attribute, Modify cost, Playerbound, Taunt |
| Tags: | Libram-related |
| Artist: | Mauricio Herrera |
Taunt. Battlecry: Reduce the Cost of your Librams by (2) this game.
It's under 'T.'
See this card on PlayHearthstone
Aldor Truthseeker is a rare paladin minion card, from the Ashes of Outland set.
Aldor Truthseeker can be obtained through Ashes of Outland card packs, through crafting, or as an Arena reward. Regular Aldor Truthseeker can also be obtained through the Highest Rank Bonus chest at the end of a Ranked season.
| Card | Crafting cost | Disenchanting |
| --- | --- | --- |
| Aldor Truthseeker | 100 | 20 |
| Golden Aldor Truthseeker | 800 | 100 |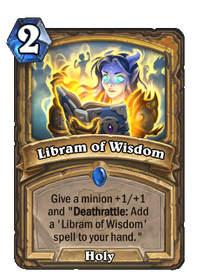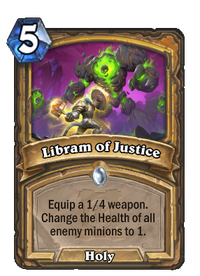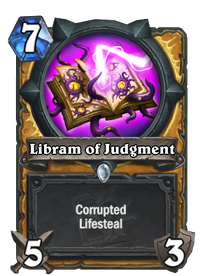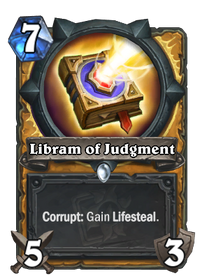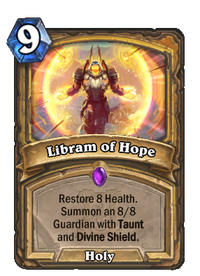 On its own, Aldor Truthseeker is a decent Taunt minion, being superior to Fen Creeper. However, its permanent Libram buff gives it more utility.
Aldor Truthseeker has double the effect of Aldor Attendant, and a far more useful body. This makes it more useful for decks that aren't using the entire Libram set.
Summon
Attack
Death

This section uses content from Wowpedia.
An ancient order of draenei priests once run by Velen, the Aldor are currently led by High Priestess Ishanah. They are servants of the naaru in Shattrath City known as the Sha'tar. Rivals of the Scryers.